Small-Batch and OEM Production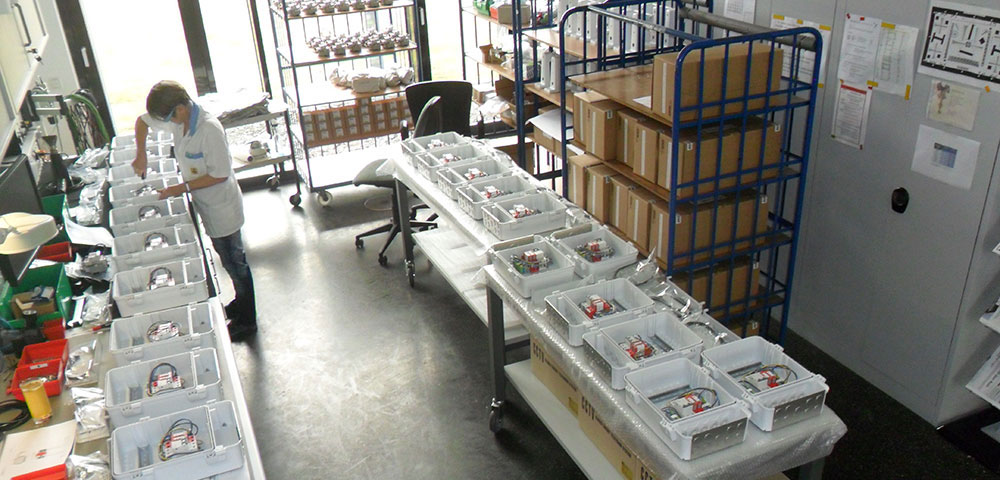 All our custom-built products can also be manufactured in small batches.
If standard products are not 100% compatible with your specifications, you can rely on the support of VIDEOR's Customizing department, which will produce modified and custom-built products in small batches as required.

Our portfolio includes all kinds of mechanical adjustments, from the housing to the interface. We also offer a painting service and customised labelling. Thanks to our streamlined processes and the fact that we keep the required incidentals and consumables in stock and do not have to spend time on procuring them first, we can offer these services at extremely attractive prices. In a first step, we will discuss the requirements for your specific application and all the technical details with you. In a second step, we will check availabilities to be able to indicate a precise period of delivery. Upon completion of your order you will receive tailor-made devices that fully meet your requirements. At the same time, the amount of paperwork involved will be cut down as your solution will be assigned a single part number.
Please don't hesitate to contact us.
What we offer:
Consulting, engineering, development
Procurement services
Model and prototype construction
Series production
OEM labelling
Documentation
Performance test records
Worldwide shipping, also directly to your end customers

Do you have any questions on product modifications or small-batch production? Contact the VIDEOR Solutions team!
Contact: VIDEOR Solutions
+49 6074 888-111 +49 6074 888-111
beratung@videor.com beratung@videor.com