About Consulting & Customizing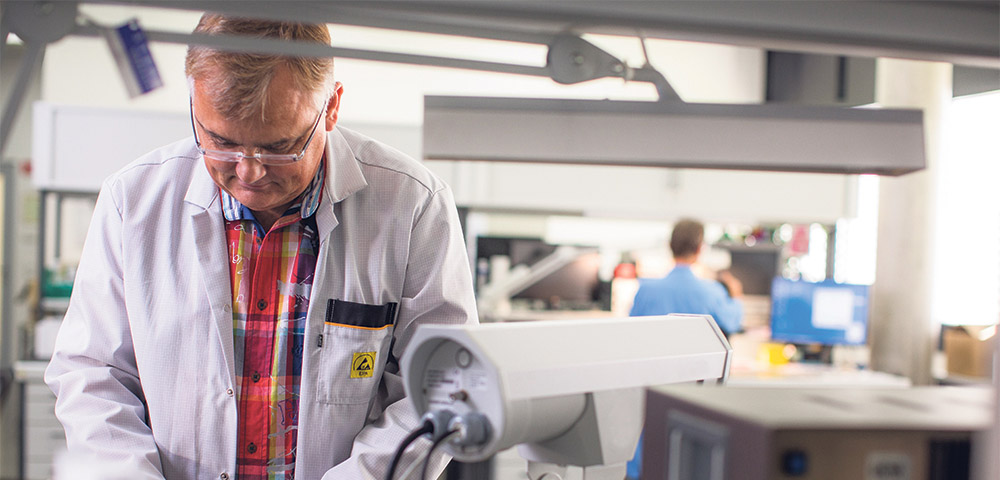 Competent and creative in finding solutions to your problems.
With its highly skilled employees and selected expert products, VIDEOR is a leading distributor of security, broadcast, imaging, access control and digital signage technology.

The company, which was founded more than 40 years ago, became a first-rate provider of tailor-made video and security solutions early on by offering professional advice, services, custom-built products and product modifications.

The unique combination of long-standing experience, convincing services and an appealing portfolio of house brands is our greatest asset and clearly distinguishes us from our competitors. Today, the expertise resulting from all those elements is consolidated at VIDEOR Solutions.

There, two expert teams, which are responsible for the areas of Consulting and Customizing respectively, work hand in hand to develop solutions tailored to the specific requirements of your project, from planning and designing a solution to its professional implementation on site.

It goes without saying that the employees at VIDEOR Solutions not only have all the brand-name products offered by VIDEOR at their disposal, but also VIDEOR's own house brands eneo, Solvido and jetrics.

By providing products, advice and services from a single source, VIDEOR Solutions has positioned itself as a reliable partner for customers who require solutions for challenging projects or who would like to streamline the processes in their day-to-day business operations.

Upon request, our VIDEOR Solutions advisers will also develop and organise vendor-neutral trainings that are specifically adapted to your individual requirements.

You can expect the following from VIDEOR Solutions:
Consulting
Excellent advice. Guaranteed.
The solution usually lies in the question, so it is important to listen carefully and ask the right questions. Our consultants are aware of this and will assist you in planning your project by asking the right questions. They will devise a concept that translates even the most challenging and complex project requirements into a clearly defined, properly documented solution and make appropriate product recommendations.
In addition to these hard skills, our consultants are well versed in organising trainings and workshops for the targeted transfer of knowledge, and will be happy to support you with their extensive expertise. If your company requires specific technical trainings, you can rely on our skilled Consulting teams.
Upon request, they will develop and organise vendor-neutral trainings and workshops in close cooperation with you.
Customizing
Custom-made solutions that add value.
VIDEOR Solutions Customizing modifies and complements standard products according to your individual specifications. If this service is not sufficient for a given project, our technicians can always count on a reliable network of local partners built up by our in-house manufacturing department over the years. This network enables us to implement product solutions for individual and complex requirements even on short notice.

As all our products are tested before delivery, their functional safety on site is guaranteed. We do not only offer product modifications as mentioned above, but also the pre-assembly of products, small-batch production or a painting service – in short, coming to us will save you time and money.




Contact: VIDEOR Solutions
+49 6074 888-111 +49 6074 888-111
beratung@videor.com beratung@videor.com